It's never a bad time to show your team how much you appreciate them. Here's some tips for celebrating virtually, 2021 style.
The year 2020 has managed to change nearly everything we once found familiar, including our day-to-day work culture. Whether your team has resumed office life with new safety measures or continues to work from home, the thought of hosting conventional office parties is still a far cry. But you can move your office parties online this year to still stay connected with your team. While your employees may be tired of countless online meetings, you can adapt to the current times and host a fun virtual office party.
If you are thinking of hosting a virtual office party for your team but don't know where to start.. Read on to find out everything about throwing a happening virtual party.
How can you host an official online party?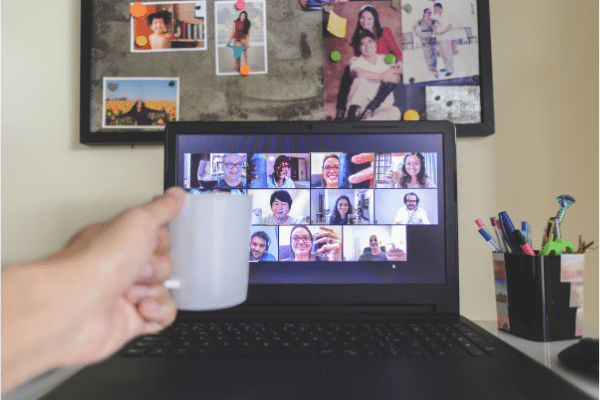 The key to hosting a virtual office party is finding unique ways to ensure people are engaged and feel appreciated. Here are six easy steps to make your next office party a hit:
1. Pick the right time.
Given the current situation, your team may be scattered all around the globe. It is essential to pick the date and time that suits your employees. Make sure the date doesn't collide with a significant event or festival to ensure your entire team can be present for the party. Take into account the time zones, especially if your employees are in different parts of the world. Keep in mind that the employees are still in their home environment virtually, so keep the party during office hours. If you have a limited team, you can ask for their preferences of date and time. But in the case of a large organization, doing a poll would be a wise choice.
2. Send a care package.
A virtual office party's sole purpose is to appreciate the employees for their tireless efforts during these unprecedented times. Even if they're not present in the office, you can make them feel valued and appreciated by sending care packages. You can curate a customized care package for all the team members and make them open it during the video call.
For a small team, you can also eat and drink during the time of the party. You can order food online and get premium red wine and deliver it to their homes. To make this process easy for a big company, you can send a meal stipend to all the members. Your employees will be able to buy a meal as per their preferences and have a gala time during the party.
3. Choose the tech tool.
Given the current situation, plenty of tools have come up that allow you to conduct online conferences and meetings. Pick a simple tool that can help your team register for the online party, and you can keep a tab on who attends. Next, you will need a video platform to connect with the members. It is imperative to pick a venue that suits the needs of employees and fits within your budget. The popular platforms available today are:
● Zoom:
It allows 100 people for 40 minutes, but you can exceed the time by upgrading your plan.
● Skype:
Skype is ideal for smaller companies since it only allows 50 people in a single video chat.
4. Make sure everyone can connect
For any team engagement events, it is important to make sure all of your employees can connect and participate, without worry of connectivity issues. As the entire world has moved their work, education, entertainment and social lives online, we have seen more saturation on the internet than ever before, causing a higher risk of virtual connection barriers.
Prior to your party's set date, be sure your employees have a strong internet connection at home or supply them with a backup WiFi solution to ensure they are not left out of the fun. A global WiFi hotspot is an affordable option that can operate wherever your employees are in 135+ countries. Simply send over the WiFi hotspot, purchase 1 Daypass for the event and keep the whole team together.
5. Share invites and reminders.
Once you have finalized the time, date, online platform, and connection security the next step is to share the invite with the team members. Create attractive invites enclosing the party's necessary details, just like you would do for a non-virtual party. Send them across via mail or instant messaging applications. You can get the members excited by sending quirky reminders as the date of the party comes closer.
6. Pick a theme.
Who says corporate events have to be dull and boring? You can add a touch of fun to your virtual office party by keeping a unique theme. Depending on your colleague's tastes and preferences, you can choose a theme to add fun to the party. You can ask the team members to dress up according to the theme to help engage them. From a movie genre to a decade, you can pick anything you like.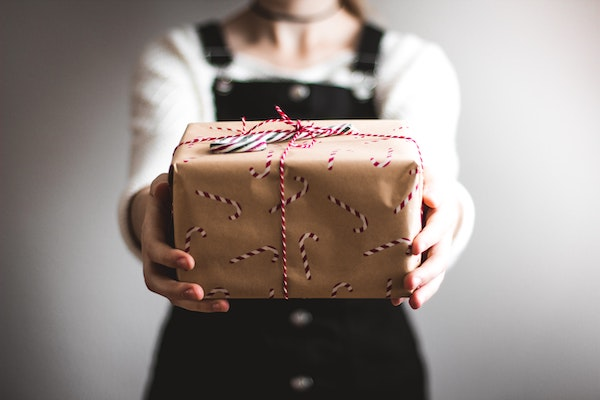 7. Plan fun games and activities.
It can become difficult to break the ice in a virtual setting. To ensure your team members are having fun during the online party, you can plan a few games and activities to get people talking. Here are some activities you can include:
● Trivia night:
Going by your theme, you can host a trivia contest on any relevant topic. It will get the team members a little competitive and win tiny gifts like rewards and coupons.
● Decoration contests:
Ask the employees to gather decorative material ready before the online party. You can give them 10-15 minutes to decorate the room and then choose a winner.
● Bingo:
You can find endless bingo cards online, and you can even customize them as per your theme. It will help you conduct many bingo games for the team.
● Karaoke:
Karaoke nights are always fun. You can get coworkers singing their favorite songs while others enjoy the music and sing together on online karaoke nights. It can be a bonus if you have a few good singers on your team.
● Tastings:
For a more sophisticated party, you can host a virtual tasting. You can choose an item for tasting, and it can be anything from tea to whiskey or even wine. Ensure you deliver it to the team well before the party's date and try it together on the video call. Get an expert to help guide the team through the tasting.
● Painting:
Hop on the creativity train by hosting a painting workshop. Choose an artist from the team or hire a professional to teach painting to others.
● Open night:
If your company is blessed with performers, you can host a virtual open night. Ask the coworkers to give a small performance of singing, dancing, stand-up comedy, or even poetry. It will not only help them demonstrate their talents but also feel appreciated.
While the global pandemic has managed to distance everyone physically, it is more important to stay connected with your team than ever. A virtual office party can be the perfect opportunity to bring your team closer and help you make them feel appreciated Keep all the things listed above in mind to host a tremendous online office party!