At Solis, we celebrate all who share our passion for innovation, especially when it comes to technology. In celebration of Black History, we'd like to share some notable African American tech pioneers that worked (or are currently working) to pave the way for a more advanced future. Thanks to these visionaries and their unshakable curiosity, our global communities continue their push towards new creation.
Past Leaders
Miriam E. Benjamin (1861-1947)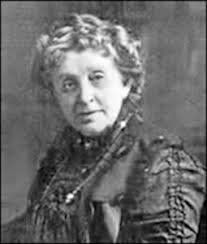 Inventor of the Chair Signaling System. Miriam Benjamin was the second African American Woman to be issued a patent from the US government. The 1888 patent was filed for a gong and chair signal system to help hotel guests streamline their process of asking for assistance. The original model was simple - push a button the chair to ring a gong. This notification system was eventually adopted by the U.S House of Representatives and was a precursor to the signaling system used on airplanes for passengers to seek assistance from flight attendants. 130 years later, manufacturers are using this concept in Andon systems to signal when an issue has occurred on the factory floor.
Garrett Morgan (1877–1963)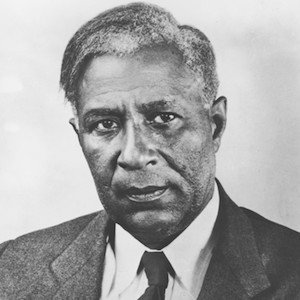 Inventor of the Three-Light Traffic Light based in Cleveland Ohio. By the time he had invented the three light traffic light, Garrett Morgan had already seen innovation success with an improved sewing machine model, and a breathing device that would become the prototype gas mask used in WW1. As the first Black man in Cleveland to own a car, Morgan worked on his mechanical skills and developed a friction drive clutch. Years later, in 1923 after witnessing a carriage accident at a particularly problematic intersection in the city, Morgan created a new kind of traffic signal, one with a warning light to alert drivers that they would need to stop.
Frederick McKinley Jones (1893-1961)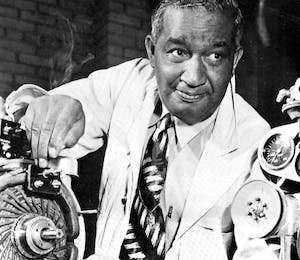 Frederick McKinley Jones is known as the father of Refrigeration Systems. Around 1939, Jones's first task after becoming V.P. of U.S Thermo Company (which he co-founded with a former boss), was to develop a device that would allow large trucks to transport perishable products without spoiling. From this project, the Thermo King was born, and little did Jones know at the time that his creation would completely transform the shipping and grocery businesses. Grocery chains were now able to import and export products that previously could only have been shipped as canned goods. As a result, the frozen food industry took flight and for the first time, consumers could enjoy fresh foods from around the globe. In honor of his tremendous achievements as an inventor, he was posthumously awarded the National Medal of Technology
Mary Van Britan Brown (1922-1999)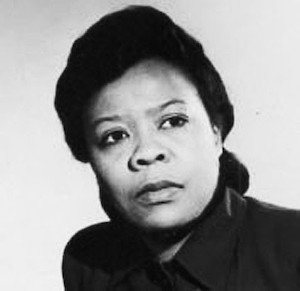 At the time she invented the First Home Security System in 1966, Mary Van Britan Brown was a working nurse living with her husband in Queens NY. Inspired by the security risk that her home faced in the neighborhood where she lived, Mary Brown knew she needed something to increase her personal safety. With the assistance of her electrical engineer husband, Mary designed and built a multi-faceted home security system that included most of the elements we see in home security systems today - front door peepholes (3 total - one for each family member's height), a camera that connected to monitor via wireless, a speaker system to warn an intruder, and a button to contact the police. Mary received great recognition for her work, including an award from National Scientists Committee, and an interview with the New York Times on December 6, 1969.
Jerry Lawson (1940-2011)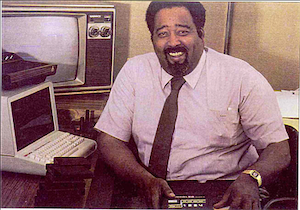 Creator of the first Home Gaming Console that used Interchangeable Cartridges. This was a major innovation for the gaming industry as it was the first time people could play a variety of games from their homes by swapping out one at a time rather than having all saved on the hardware itself. This innovation paved the way for more elaborate systems such as Atari, Nintendo, Xbox and Playstation and established the business model for computer games that remains intact in today's multi-billion dollar computer game industry. In March 2011, Lawson was honored as an industry pioneer by the International Game Developers Association.
Present Innovators
Roy Clay - Research and Development Director of HP's Computer Division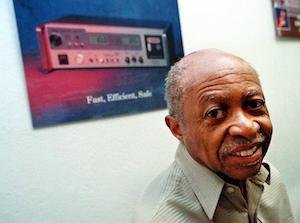 Often referenced as the"Godfather of Silicon Valley", Roy Clay Sr. was a true pioneer for computing technology. In 1965, he created and headed the computer division of Hewlett-Packard, the first computer company in the Silicon Valley. Roy and his team designed and constructed many of the company's first computers in the 1960s. Most notably came the HP-2116, the world's first mini-computer. The HP-2116 mini-computer was unlike any other computer in the world at that time. All other computers were huge machines that filled special rooms that had to be air-conditioned. Along with this, Clay also founded Rod-L Electronics, which tests for safety in electrical equipment where he still has ownership today.
Victor Lawrence
-
Signal Processing in Telecommunications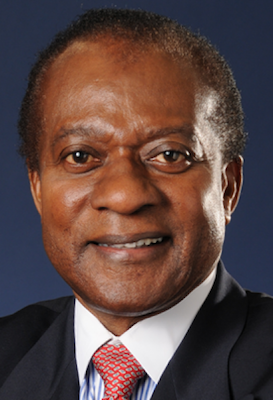 Victor Lawrence is a world renowned Electrical Engineer, most often recognized for his work in the telecommunication space. Through data manipulation, he streamlined signal travel while reducing bandwidth which paved the way for many developments in broadband, DSL, HDTV technologies and wireless data transfer and stimulated the growth of the global Internet. Nowadays, Lawrence is a strong advocate of bringing Internet access to the world's poorest countries and has spearheaded efforts to lay high capacity fiber optic cable along the west coast of Africa.
Angela Benton - Founder and CEO of Streamlytics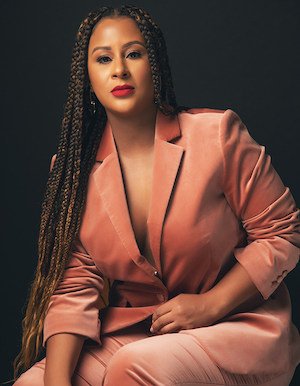 Angela Benton is a revolutionary business woman that has taken an ethical approach to data usage as a commodity. Her latest venture, Streamlytics, allows businesses of all sizes to answer questions about the world of streaming - Who is watching? What are they watching? When are they watching? How long are they watching? - and the best part is.. it is all consensual. Benton is a strong advocate for data privacy and that is clear in Streamlytics policies. Users must opt-in to share their data on a Streamlytics application, and once they do, Streamlytics creates a data license that the user owns, ensuring that the user is the owner of his or her data. This ethical treatment of personal data will help us, as a collective, create a safer future as we become more reliant on internet technology.
Lisa Gelobter - CEO & Co-Founder of tEQuitable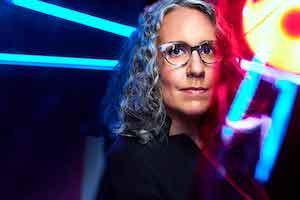 Lisa Gelobter is a real life superwoman - a computer scientist, entrepreneur and technology executive all in one. Gelobter contributed to the development of animated GIFs and Shockwave technology, paving the way for internet animation and online video. She is CEO and Co-Founder of tEQuitable, an independent, confidential platform to address issues of bias, discrimination and harassment in the workplace. Most recently, Lisa worked at the White House, in the U.S. Digital Service, serving as the Chief Digital Service Officer for the Department of Education. Gelobter has over 25 years of experience in software development, a laundry list of successful contributions to influential products and a profound vision for the future.
Herman Chinery-Hesse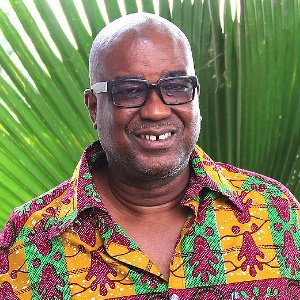 Herman is a Ghanaian technology entrepreneur, philanthropist and CEO & Founder of theSOFTtribe. Known by many as Africa's "Father of Technology" or the "Bill Gates of Africa", Chinery-Hesse is working to break continental barriers of technological advancement by bringing modern software solutions to the most remote corners of his home nation. The SOFT Tribe, has produced numerous products to help with their mission:
Hei-Julor!!!

 

- mobile phone-based emergency alert system built to protect yourself, home or business from attack.
Nkrumah ERP Suite

 

- (business management software) integrated accounting, CRM, purchase, sales, manufacturing and inventory control functionality.
Amanfo – HR

 

- Human Resource Management system
Akatua – Payroll System
E-Government Solutions
POS & Restaurant Management Systems
+ More
Please Note: This is a list of past and present leaders in technology whose work has improved the peoples' lives as a collective. By no means is this list complete with all Black innovators, engineers and creators that deserve to be recognized for their contributions to modern society.
References:
https://www.blackpast.org/african-american-history/benjamin-miriam-e-1861-1947/
https://www.biography.com/inventor/garrett-morgan
https://www.blackpast.org/african-american-history/jones-frederick-mckinley-1893-1961/
https://www.blackpast.org/african-american-history/brown-marie-van-brittan-1922-1999/
https://www.blackpast.org/african-american-history/lawson-gerald-jerry-anderson-1940-2011/
https://sfbayview.com/2013/02/roy-clay-black-godfather-of-silicon-valley/
https://www.invent.org/inductees/victor-b-lawrence
https://www.prnewswire.com/news-releases/streamlytics-angela-benton-named-in-fast-companys-annual-list-of-the-most-creative-people-in-business-301105636.html
https://www.blackpast.org/african-american-history/lisa-gelobter-1971/
https://www.cnn.com/2012/01/26/tech/herman-chinery-hesse-technology/index.html
https://mashable.com/2013/02/03/black-innovators/
https://entrepreneurship.brown.edu/2020/02/lisa-gelobter-91/
https://tulip.co/blog/manufacturing/black-innovators-in-manufacturing-tech/
https://www.history.com/news/8-black-inventors-african-american