I've worked with lots of big budget agencies and directors with big budget egos. I've flown across the country, rented a TV-studio-sized room for a week, and filled it with grips, assistants, art directors, and wardrobe stylists.
While that experience taught me a lot (including that a "baby wrangler" is in fact a real job), I moved to WiFi-tech start-up Solis in 2018 and learned that great content could be created on a much smaller scale. Enter Sam Newton.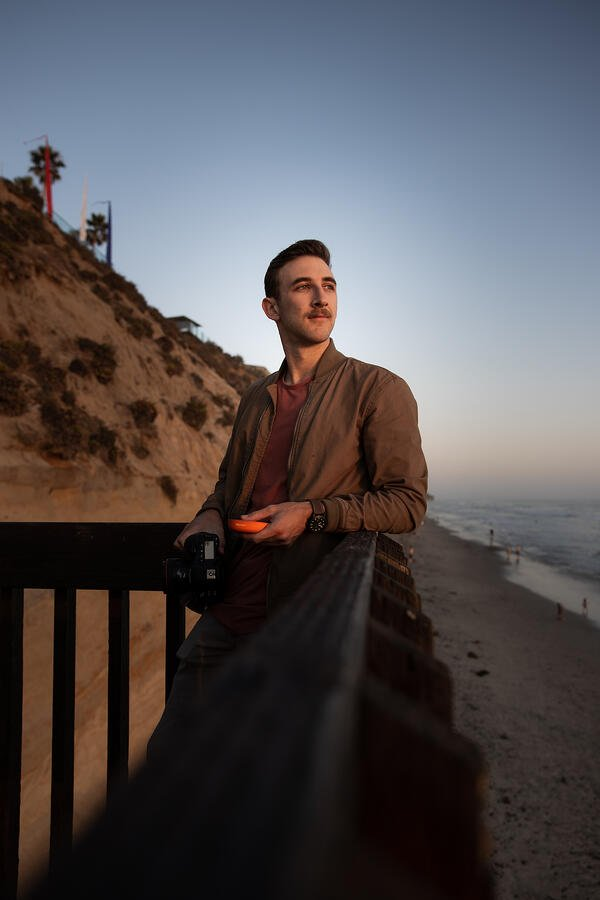 Since that time, we have worked on multiple projects together – from storyboarding in a conference room in San Francisco, to shooting in the fjords of Iceland and streets of Milan. Sam has a unique ability to conceive and tell emotional stories that connect with viewers while naturally weaving in our products in relevant ways. This ensures we launch engaging content, not just ads. It's also key to our strategy, in a digital-first and global era, to have content capable of telling a story with just visuals – as most viewers watch with sound off on their phones and translation isn't ideal. Sam takes our real-world constraints and uses his talent and cinematic skill to deliver fantastic stories without relying on dialogue.
We are thrilled to have found a great partner in Sam and are excited to share his story here in the first episode of Solis Spotlight. Watch and enjoy!
Solis for his personal travels, and he had aspirations to become a full-time content creator after graduating college. He had reached out to 
Solis
with a pitch to work together, including a video he'd done while visiting Hong Kong without any prompts or direction. I was immediately impressed with the quality of the content, and with Sam himself, as he was professional, persistent, and pragmatic.
FAQ & HELP